Create Incredible Forms inside the Block Editor.
The next generation of WordPress is here. Wield the power of the Block Editor with the most flexible way to create forms.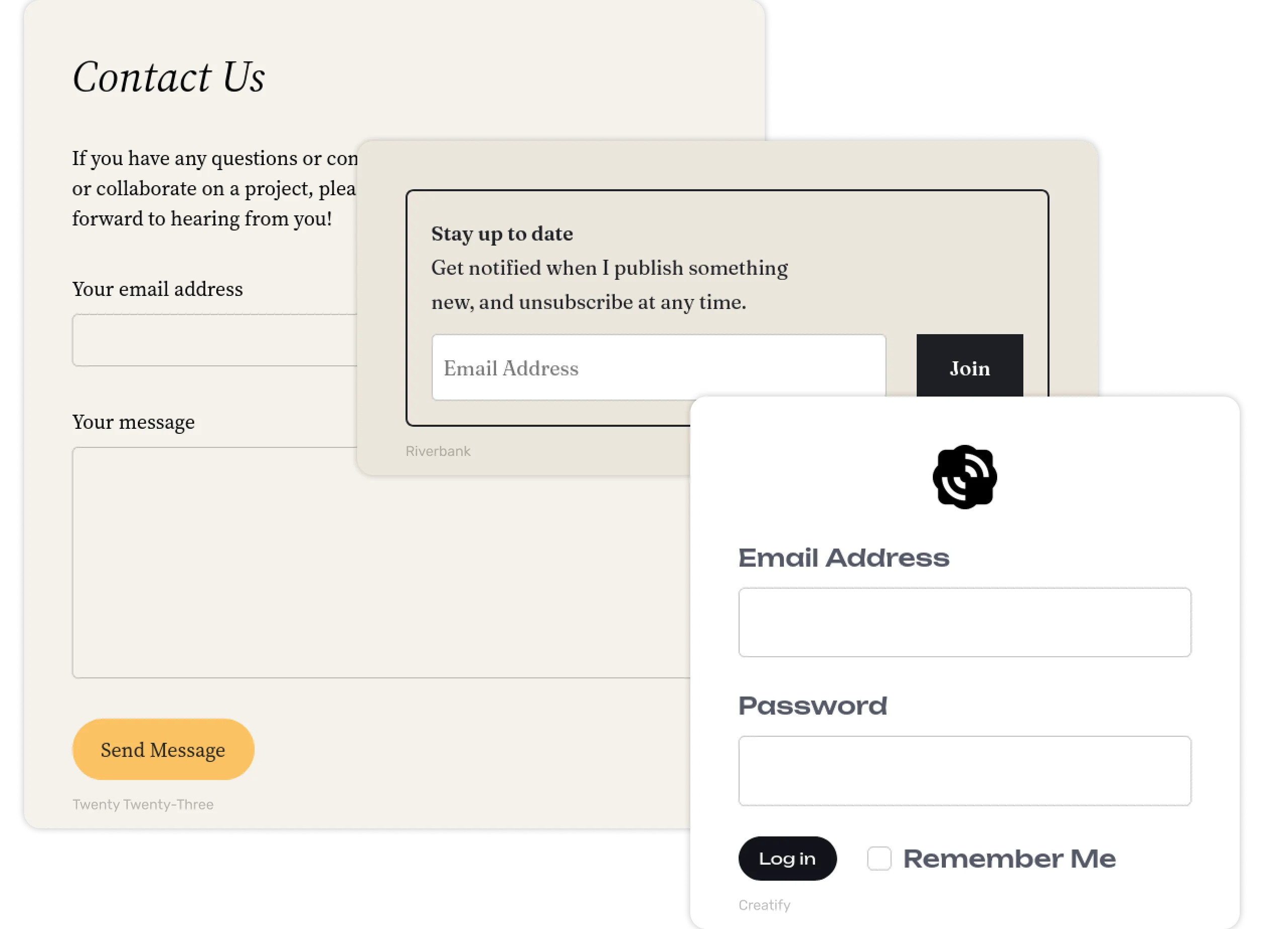 Flexible & Compatible
Create a seamless look and feel across your website's forms with full support for block themes. Effortlessly achieve a consistent design and enhance your user experience.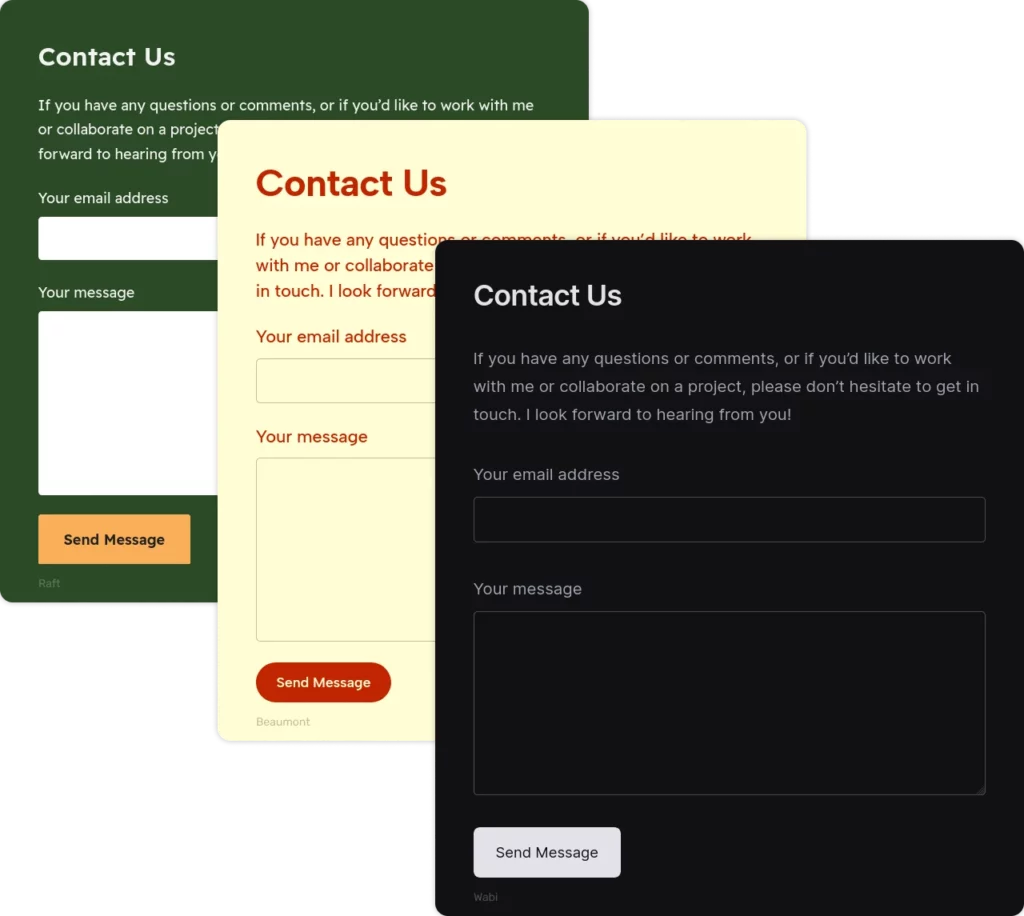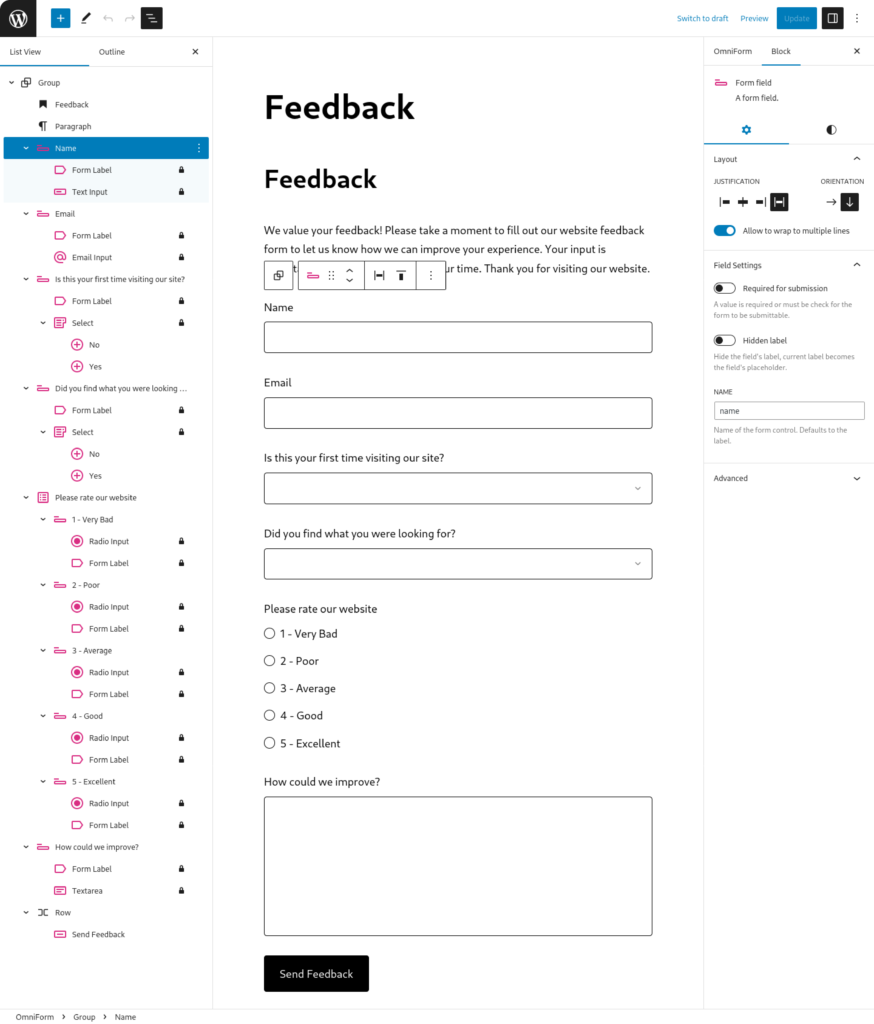 Devoted to the Block Editor
OmniForm is built for creating forms within the block editor of any post or page. For a more focused approach to building forms, we also provide a dedicated form-only block editor.
Ready-to-Use Forms
Save time with our preset form templates. Our library includes popular forms like contact, feedback, newsletter signups, RSVPs, and more. Each template is customizable, so you can tailor it to fit your needs.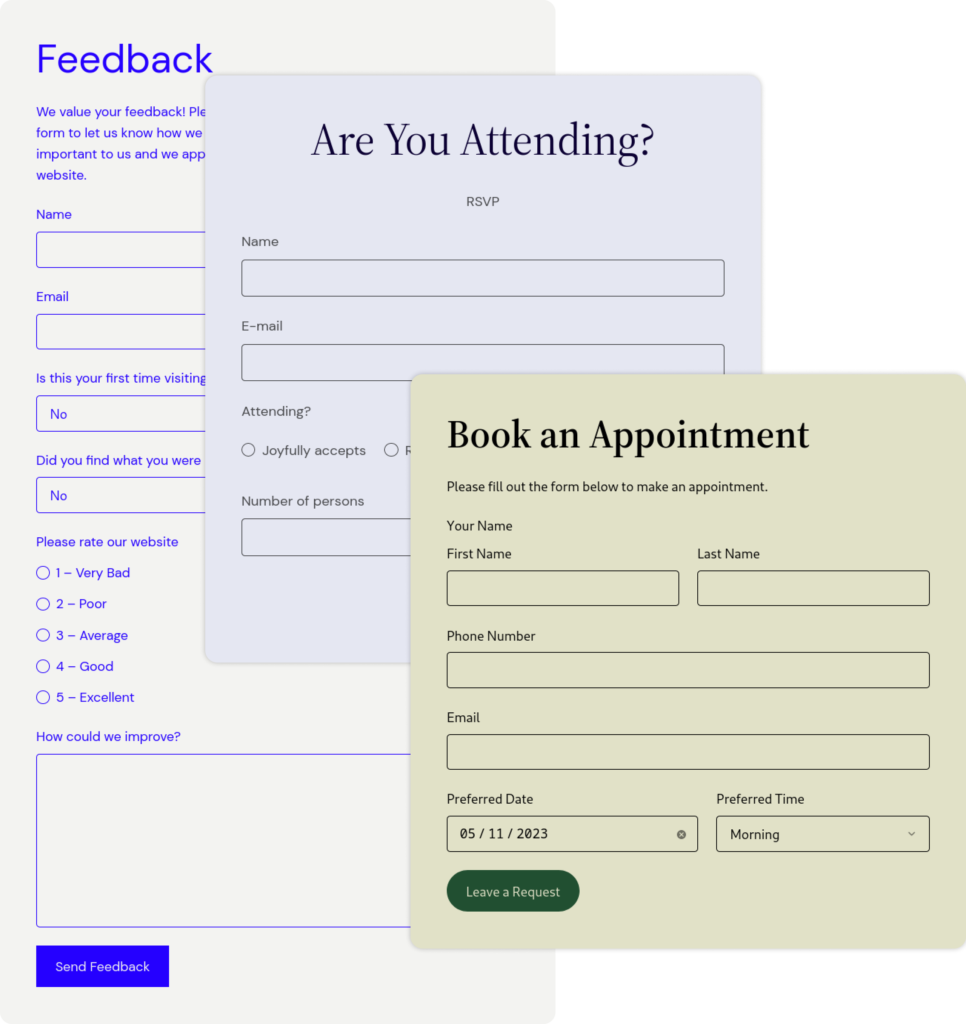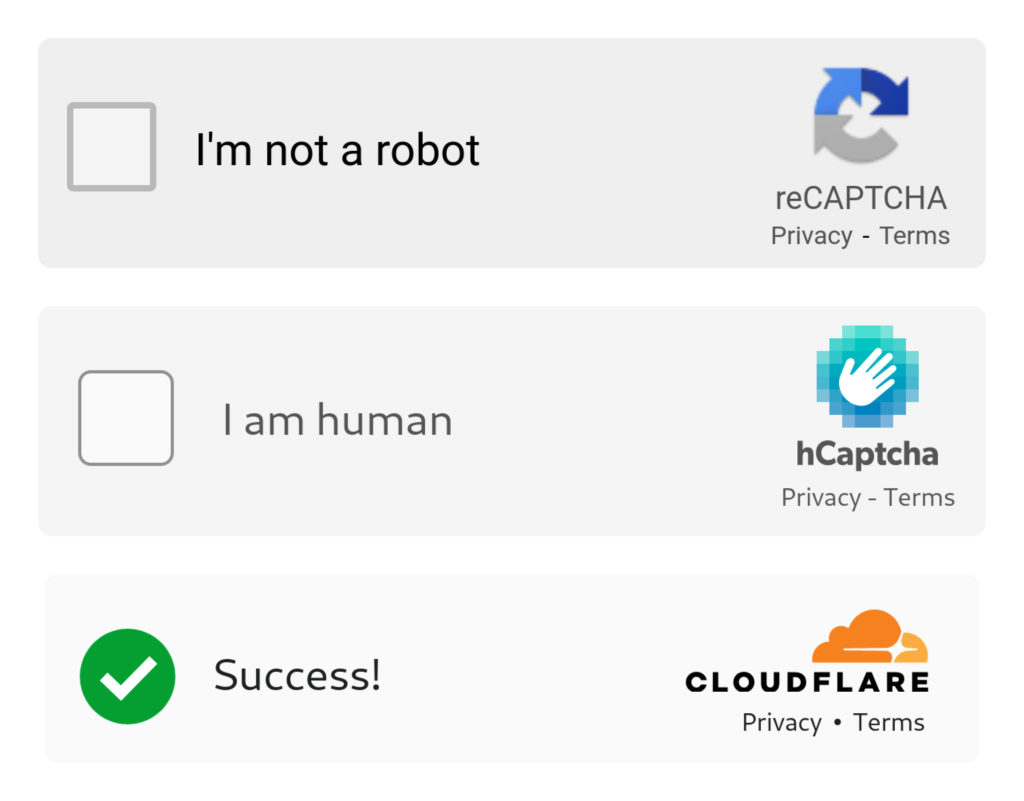 Safeguard Your Forms
Fight against receiving bogus submissions by utilizing powerful bot protection measures such as reCAPTCHA, hCaptcha, or Cloudflare Turnstile.
And More!
Customize Your Forms with Ease
Craft your perfect forms with 20+ customizable field blocks, including text fields, checkboxes, radio buttons, and more.
Manage Form Submissions Inside WordPress
Keep track of all your form submissions directly from your WordPress dashboard. With built-in email notifications, you'll never miss an important submission again.
Unleash Your Forms with WordPress Hooks
By utilizing WordPress hooks, you can easily extend OmniForm's functionality and create custom integrations with other plugins and services. Take your forms to the next level.
Multiple Form Types
You can easily create a wide range of form types, including login forms, search forms, polls, quizzes, and surveys.
Advanced Form Blocks
With conditional fields, multi-page forms, and file uploads, you can design forms that are both dynamic and engaging.
Integrations for Connected Workflows
Automate your form submissions, build your email list, manage leads, and track submissions all within one platform.