We are thrilled to announce the launch of OmniForm, a groundbreaking form solution that sets the foundation for the future of form-building on WordPress websites. While its current focus is on general forms, OmniForm's robust framework is poised to handle a wide range of form types, including search forms, login forms, surveys, polls, and more. Get ready to unleash the full potential of your website's forms with OmniForm!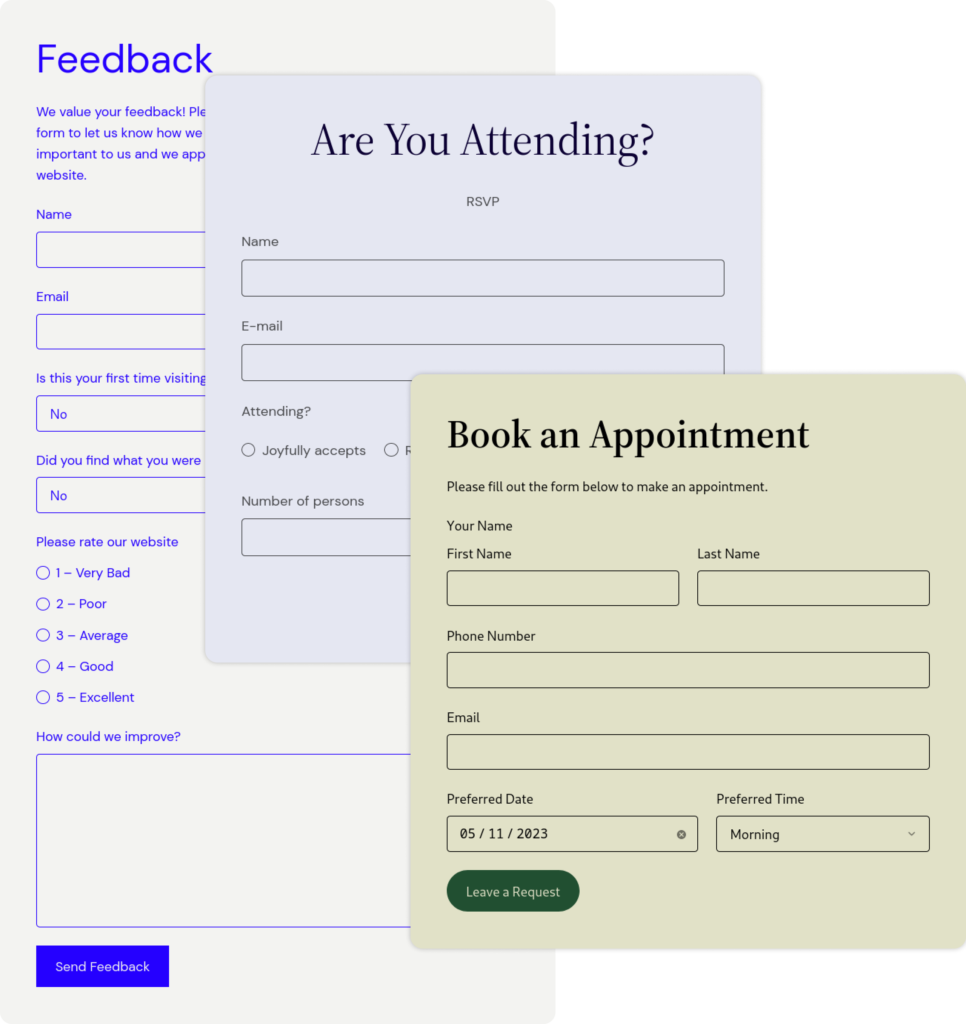 OmniForm lays the foundation for the future of form building in WordPress. It brings a fresh perspective by fully embracing the potential of the block editor. This innovative approach sets OmniForm apart from any other solution available today. Say goodbye to outdated ways of creating forms and embrace a new era of intuitive form development.
Our immediate focus is to provide a seamless user experience for all WordPress developers and users. We understand that the true power of a form solution lies in its simplicity and flexibility. With OmniForm, you'll be able to effortlessly create and customize any type of form, tailored to your unique needs. We have designed OmniForm with user-friendliness and efficiency in mind, allowing you to save time while achieving stunning results.
OmniForm is not just about the present; it is a vision for the future of WordPress plugins. We aim to inspire developers by showcasing the boundless possibilities that can be achieved with this new generation of plugins. By embracing the block editor, OmniForm paves the way for innovative features and endless potential.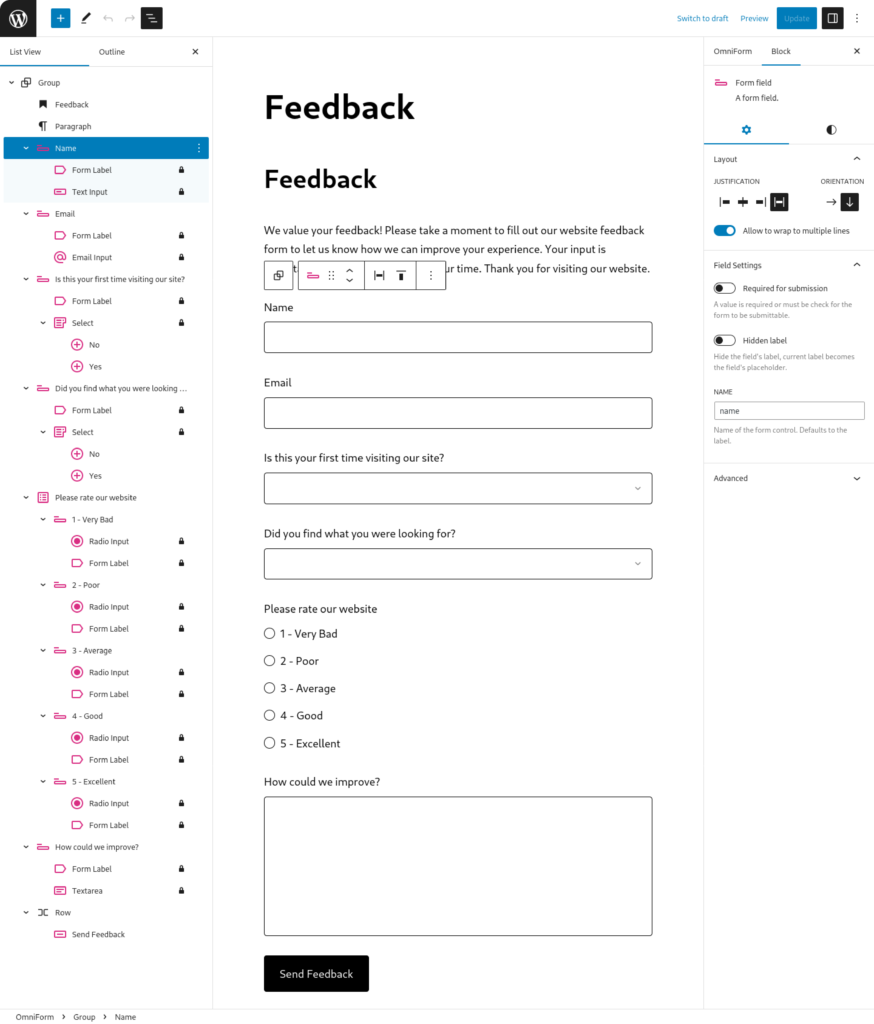 WordPress Plugin Directory
OmniForm is currently in the approval queue for the WordPress Plugin Directory. We are confident in the quality and reliability of our product, and we are working diligently towards obtaining this recognition. Soon, millions of WordPress users worldwide will have easy access to OmniForm through the Plugin Directory. Thank you for your support as we progress through the approval process.
Thank You!
Thank you for joining us on this exciting journey! We invite you to download OmniForm and discover its capabilities for yourself. Your valuable feedback and contributions on GitHub are highly appreciated as we strive to improve and enhance OmniForm. Be sure to explore our live demo to see OmniForm in action. Get ready to experience the power of OmniForm and shape the future of form creation in WordPress. Let's take your forms to new heights together!